3 Eco-Friendly Products For Your Restaurant
Jul 7, 2021 3:53:51 PM / by Brad Hennessy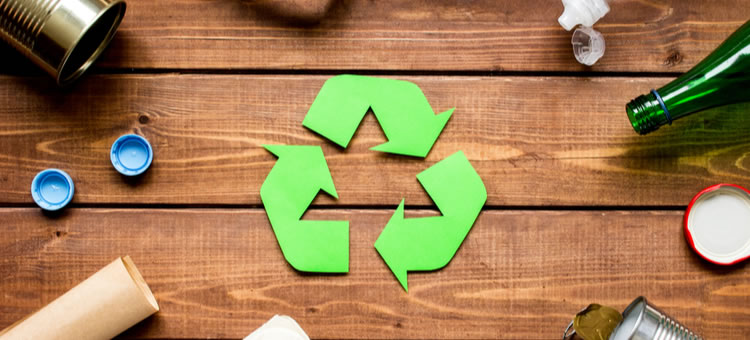 Be green to be seen, the once niche, which was being green and eco-friendly is now going mainstream. In fact, restaurants which are not employing eco-friendly practices are becoming under increasing pressure to do so.
Read time: 5 minutes
---
1. Natural Wheat Drinking Straws


If you have not heard about the damage being caused by plastic straws then you must be living under a rock.
There has recently been a huge push to make restaurants more sustainable.
The issue is so prevalent right now that the UK that proposals have been made for plastic straws to be banned altogether. Why are straws such a big issue?
Currently, most straws are single-use, they have been finding their way into our land and waters having a monumental impact on wildlife and marine life.
Fortunately, there are some fantastic alternatives to plastic straws out there. Natural wheat straws such as these from Hay Straws are 100% biodegradable, these straws are made from a completely renewable resource so it's a no-brainer! Sourced from southeast Asia these Straws will give any drink a nice touch.


2. Compostable Coffee Cups


We love coffee, seriously we are crazy about it. So much so In the UK we are drinking 95 millions cups of the stuff a day.
If like us you grab your coffee to go regularly – then you probably go through a surprising number of cups a year, cups which are often not completely recyclable.
BioPac is a company all about protecting the environment and they offer a fantastic wide range of items which are great eco alternatives to traditional products.
They offer take away coffee cups which are 100% compostable, you can even purchase compostable lids giving you peace of mind that your cup won't be damaging the environment after it is no longer needed, this is a great sustainability tactic for your restaurant.
3. Eco-friendly Napkins


When it comes to restaurant sustainability, every little change makes a difference, being environmentally conscious and thinking about what happens to a product after it is finished with is very much the attitude we all should have.
Napkins are a frequently used item within the restaurant industry, the amount of napkins that diners go through every day adds up to be substantial.
These Napkins from VegWare are superb for you sustainable restaurant made from 100% recycled UK fibre these sustainably sourced napkins are a fantastic addition to any table. VegWare has an unbleached range giving you that peace of mind that you are doing your bit for the planet.