Increase Profitability by Becoming a Purpose-Driven Business
Jan 26, 2021 11:08:05 AM / by Sustainably Run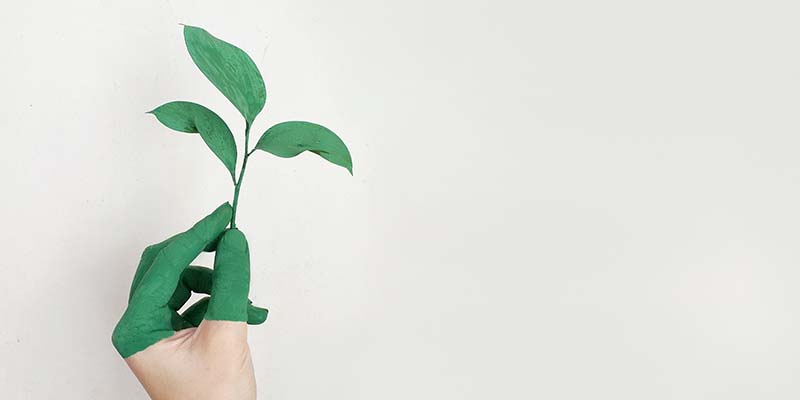 Does your business have a purpose that extends beyond profit? Some companies have social purposes, for example, whereas others have environmental purposes. It could be anything that is simply not related to the monetary success of your business. The question is a pivotal one, and interestingly, by having such a purpose, it can work to drive profits higher in the long run. So, you indirectly boost your profit levels as a consequence.
The statistics don't lie: Purpose-driven companies are outperforming profit-focused businesses
Before we delve into the reasons why it makes sense to have a purpose, let's explore the statistics. After all, we do not expect you to simply take our word for it. The most compelling evidence has been provided by the Corporate Board/EY Global Leadership Forecast. They have revealed that purpose-driven businesses outperform on the stock market by a massive 42 per cent!
The report then goes on to compare purpose-driven businesses who embed their purpose into everything they do with companies that have a purpose statement but do not do anything more. The report concluded that businesses who do not embed their purpose into their vision, mission, and everything they do will underperform the market by as much as 40 per cent.
This indicates the importance of authenticity when it comes to having a purpose. It is not enough to simply state that your business has a social purpose. It is not enough to put a statement together and then forget about it. Being purpose-driven means exactly that; your purpose needs to drive your decisions and it needs to be a major factor in everything that your company does.
How being focused on profit alone can hurt the monetary success of your business
You may think that being solely focused on profit is the recipe for success. However, by focusing on making a social impact or an environmental impact, you can actually boost profit levels considerably. When your purpose is bigger than simply making as much money as possible, you will see results in terms of employee engagement and consume loyalty, and this, in turn, ends up driving greater revenue over the long-term.
This is something that we have seen assessed in "Grow: How Ideals Power Growth and Profit at the World's Greatest Companies" by Jim Stengel. In this document, Stengel documents how 50 of the world's highest-performing businesses have capitalised on brand ideals to beat their competition. In the document, Stengel reveals that the highest performers are brands that are created on ideals, i.e. a purpose that is bigger than their business and transcends their services and products.
Consumers make purchasing decisions based on how brands support communities, people, and the environment


Today, a lot of consumers are making their purchasing decisions based on how brands support the communities they operate in, how they treat the environment, and how they treat their people.
If you align your purpose with doing good, you will be able to create deeper connections with your stakeholders. In turn, this will amplify the relevance of your business in your stakeholders' lives.
The key reasons why it makes sense to find a non-monetary purpose that drives your business
We're seeing more and more businesses using their power to align their purpose with social good. Let's take a look at the three key reasons why this is the case, and how this, in turn, drives better economic performance for the company in question.
Purpose leaves a long-lasting impact on people's lives
One of the key reasons why purpose-driven businesses perform better is because they have an enduring impact on people's lives by truly embedding their purpose into every action they take. Whether you're looking to make your community healthier or you want to save the planet, customers will feel connected with you when you help them to achieve their goals as well. By orienting your company around a purpose, it can help you to drive your operations toward outcomes that people value.
Purpose means something to everyone
People feel compelled to support businesses that are focused on the greater good of society. Buyers want to work with brands that share their values and play an active role in expressing what they are doing to be a positive influence on the world that we live in. If you do not articulate your purpose to your partners, workforce, or customers, you may run the risk of falling behind. This is because people will start to view your brand as one that is insular and only cares about their own gain.
Purpose is a core differentiator
A final reason why it makes sense to find a social purpose is that this will cause higher growth rates, boosted productivity, and a loyal and satisfied workforce with high retention rates. According to a Deloitte study, companies that are purpose-driven report 40 per cent high workforce retention levels than their competition and 30 per cent higher innovation levels than competing businesses.
What purpose reveals about your company's culture
The purpose that a business has often mirrors where the organisation is at in its evolutionary process. For example, if you are focused on controlling your own standing and the status quo, this indicates your culture is intent on delivering results and steeped in hierarchy and/or power. However, those businesses with a more expansionary view tend to have a culture whereby they focus on innovative and they have authentic ethical concerns and a genuine multi-stakeholder perspective. Therefore, your purpose says a lot about your business and the type of ship that you run.

So there you have it: an insight into purpose-driven businesses and how this can help to drive your profit levels. By honing in on sustainable business practices and having a social or environmental purpose, you can propel your company in more ways than you may realise.