The oldest pub in Britain survived the World war but couldn't survive Covid-19
Feb 17, 2022 10:26:57 PM / by Sustainably Run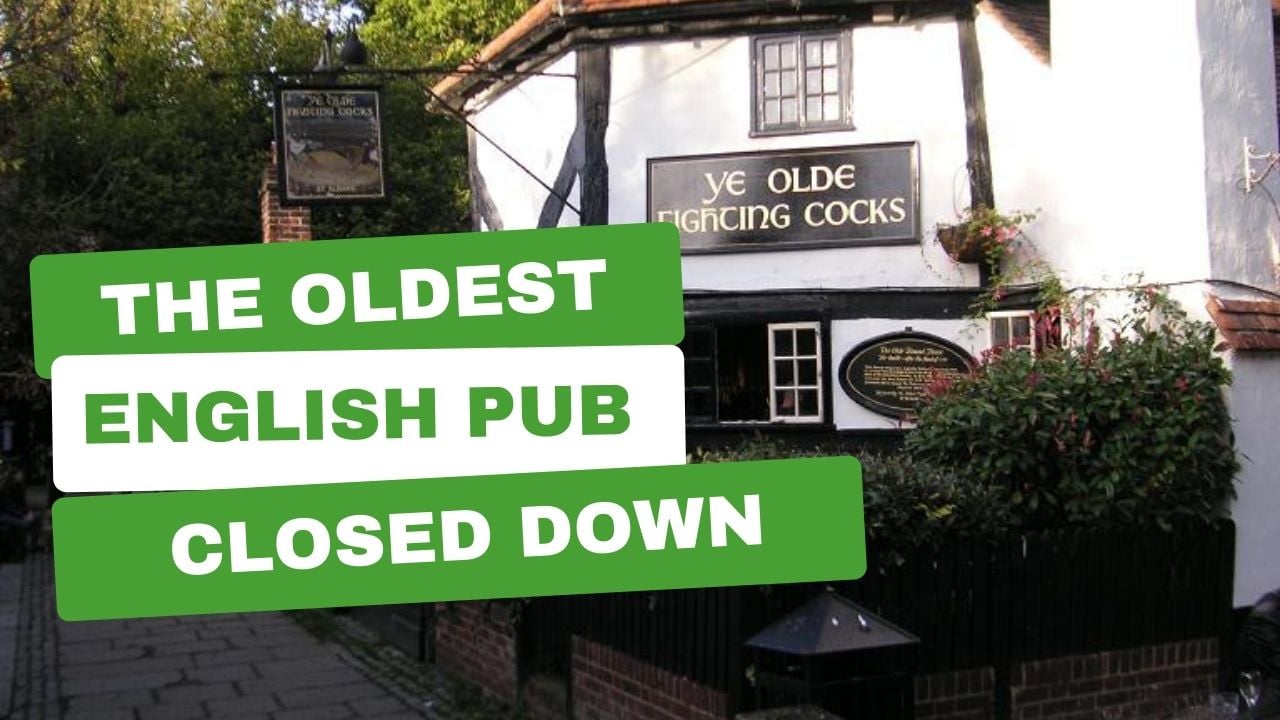 British Pub Ye Olde Fighting Cocks Closes its Doors after more than 1,000 Years. The centuries-old pub survived World and Civil wars, a plague, and a financial crash, but couldn't survive COVID-19.

Ye Olde Fighting Cocks in St. Albans, England, is known to be the oldest pub in Britain, with a somewhat fascinating past, featuring English general Oliver Cromwell, a series of tunnels apparently once crossed by monks and, well, medieval pigeons.

There's no doubt that the drinking house has a rich history: According to the pub's official website, its first brick was laid possibly as early as 793, near the ruins of an ancient Roman city long before the United Kingdom ever existed. The distinctive name derived from the literal "cock fighting" that was hosted in the main bar during the 19th and 20th centuries. Shockingly, it has been serving customers for over 12 centuries.

So what went wrong?

In England, hospitality has been hit hard by the coronavirus (COVID-19) pandemic, with bars and clubs suffering the worst. While the country is renowned for its pubs - and with good reason - the pandemic saw the British pub industry losing £5.7 billion only in 2021.

The once holder of the Guinness World Record for England's oldest pub, has survived Civil and World wars, famine and the spread of the bubonic plague, but couldn't withstand the impact of the COVID-19 pandemic. What an irony.



The current operator who bought the pub in 2012, Christo Tofalli, announced on Friday, February 4th, that they have filed for bankruptcy. Unfortunately, adding one more to the hundreds of British pubs that have closed their doors since 2020. He did so by sharing the tragic news on Facebook, writing, "Along with my team, I have tried everything to keep the pub going."

"It goes without saying I am heartbroken: this pub has been so much more than just a business to me, and I feel honored to have played even a small part in its history," he continued. "I am even more heartbroken for my incredible team and the wider Fighting Cocks family."

While Tofalli is closing Ye Olde Fighting Cocks, there's still hope for the ancient establishment. Mitchells and Butlers (M&B), owner of the pub, has no plans of closing down the drinking house for good, they confirmed to The BBC. Instead, they are hoping to reopen the pub in the future under new management. That's why it is currently being marketed by the auctioneers JPS Chartered Surveyors, while the deadline for expressions of interest had been set for Monday, February 14th.

It is likely that Ye Olde Fighting Cocks will see its 1,230th birthday. Still, the fact that such a world-famous pub couldn't stay open on name alone indicates just how hard owning a pub has been over the past couple of years.

Ye Olde Fighting Cocks, we wish for the best!